101 Digital Advertising Concepts Every CMO Should Know
A quintessential index of key terminology, formulae, and digital advertising concepts for CMOs and seasoned marketing professionals. Did we forget something? Just use the form at the bottom of this page to let us know.
Advertising Effectiveness
Advertising Effectiveness considers how well advertising meets its goal(s). It's a concept that is studied heavily but poorly defined. After all, advertising goals may include ROAS, brand recall, sales lift, purchase intent, or many other things. Concluding (correctly) that advertising lacked a 'universal definition' and 'shared language' of effectiveness, in 2019, James Hurman and Peter Field conducted a global study of nearly 5,000 award entrant case studies from 2011 through 2019. The study analysed cases from the Cannes Creative Effectiveness Lions database (1,031 cases), WARC's database (3,616) and the IPA databank (216). The study concluded that marketing effectiveness is heavily impacted by media budget, duration and number of media channels applied, which are collectively referred to 'creative commitment.' But above all, the study developed a cascading 'Creative Effectiveness Ladder' for defining outcomes correlated to effective advertising. In essence, advertising effectiveness can be defined as the following - with 1 being 'entry level' advertising effectiveness, and 6 being the 'holy grail' of effectiveness:
Influential Idea: Advertising which over-achieves on campaign metrics.
Behavioural Breakthrough: Advertising which changes consumer behaviour.
Sales Spike: Advertising which delivers short-term, temporary sales growth.
Brand Builder: Advertising which improves brand health.
Commercial Triumph: Advertising which creates sustained sales success.1
Enduring Icon: Advertising which creates long-term brand and sales growth.2
Note: the time-based definitions of 'sustained' or 'long-term' are unclear. What is clear is that shorter-term and sales-based metrics are on the lower end, and long-term and brand-based value is the highest goal. This parallels research that establishes that long-term brand equity correlates with stronger sales performance over time, yet takes longer to achieve.
Ad Network
A company that connects advertisers to websites that want to host advertisements. Networks make it possible for advertisers to buy digital ad inventory by presenting it in an aggregated manner.
Ad Ops (Ad Operations)
The people, processes and systems that support the wholesale coordination of digital advertising. Ad Ops people, processes and systems serve to sell, input, delivery, target, and report on the performance of online ads.
Agency Trading Desk
An in-agency team that executes digital media buying through a demand side platform (DSP) to buy and optimize media campaigns on ad exchanges, ad networks, and other available inventory sources.
BDI (Brand Development Index)
BDI quantifies how well a brand performs within a specific group of customers, compared with its average performance among all customers. That is, it measures the relative sales strength of a brand within a specific market.
Big Data
Extremely large data sets that may be analyzed computationally to reveal patterns, trends, and associations, especially relating to human behavior and interactions.
B2B (Business to business)
B2B refers to businesses that primarily partake in commercial transactions with other businesses, rather than with consumers.
Beacon
Typically used to refer to devises that cross track digital advertising information with physical placement data, to enable and track proximity marketing campaigns.
CDI (Category Development Index)
CDI measures the sales performance of a category of goods or services within a specific group, compared with its average performance among all consumers.
Click
Advertising metric measured by the physical 'click' on an advertisement impression.
Cloud computing
Practice of using a network of remote servers hosted on the internet to store, manage, and process data, rather than a local server or a personal computer.
Click Frequency
Click reach/total clicks = click frequency
Click Reach
The number of unique clicks (estimated unique users) throughout the run of a campaign. The estimate is based on a count of unique cookies that are associated with clicks during the reporting period. This number will be lower than overall clicks.
Contextual Keyword Advertising
A form of targeted advertising for advertisements appearing on websites or other media, such as content displayed in mobile browsers. The advertisements themselves are selected and served by automated systems based on the identity of the user and the content displayed.
Cookies
A piece of data that a website or third party stores in a user's browser to fulfill a variety of functions, from tracking browsing behavior to authenticating user accounts. It is data collected by website operators - publishers, e-commerce sites, brand homepage, etc., - about the actions their users take while on that site.
Cost Per Thousand Impressions (CPM)
CPM is the the price (cost) per 1,000 impressions on a given media channel (digital, video/TV, OOH, or otherwise). It's the most common unit of price-based measurement in advertising, and the most universal as well. Radio, television, newspaper, magazine, out-of-home advertising, and online advertising can be purchased on the basis of showing the ad to one thousand viewers. Here's a calculator to get the CPM from the intended or quoted cost, and the impressions anticipated. Enjoy!
CPM Cost Per Mille Calculator, CMO Toolkit Resources
CPA (Cost Per Action)
Cost Per Action (CPA), also known as Pay Per Action (PPA) and Cost Per Conversion, is an online advertising pricing model where the advertiser pays for each specified action - for example, an impression, click, form submit, double opt-in or sale.
CPC (Cost Per Click)
Cost Per Click (CPC), also called Pay Per Click (PPC), is an internet advertising model used to direct traffic to websites, in which advertisers pay the publisher when the ad is clicked. It is defined simply as 'the amount spent to get an advertisement clicked.' To calculate CPC, divide the investment by the number of clicks achieved, or use our handy calculator:
CPC and CPM calculator | CMO Toolkit Resources
CPL (Cost Per Lead)
CPL is an online advertising pricing model, where the advertiser pays for an explicit sign-up from a consumer interested in the advertiser's offer. It is also commonly called online lead generation.
CPLC (Cost per Link Click)
Measurement of cost based on link click from ad through to site or link embedded in ad
CRM (customer relationship management)
Customer relationship management (CRM) is an approach to managing a company's interaction with current and future customers. It often involves using technology to organize, automate, and synchronize sales, marketing, customer service, and technical support.
Cross-platform
The capability of software or hardware to run identically on different platforms.
CSS
Cascading Style Sheets (CSS) is a style sheet language used for describing the look and formatting of a document written in a markup language.
CTR (Click Through Rate)
Indicator of how successful your ads are in terms of driving traffic to a particular web location; a percentage, equal to (click/impressions)*100
Custom Audiences
Custom Audiences is Facebook's term for using 1st party customer data, such as physical addresses, email addresses and phone numbers, as targeting criteria. Custom Audiences gives advertisers the ability reach their current customers + derivatives of those customers, via ads on Facebook, Instagram and Facebook's network.
DTC (Direct to Consumer)
Direct-to-Consumer Marketing takes brands directly to consumer when there might have previously been an intermediary - such as a retailer or traditional publisher. DTC brands are considered disruptive both for how they access their market - the logistics behind their offering - and their marketing strategy. Let's take a look at these two criteria:
Direct To Consumer Distribution: The First Frontier
Let's take a look at eyeglasses. In the past, the only way to get prescription glasses (in most Western markets) was to make an appointment to visit a doctor's office, pick out a pair of frames at that office, then wait a few weeks to pick up the glasses at the same optometrist's office. With the arrival of Warby Parker and others in the eyewear space, no more! Suddenly glasses could be delivered Direct To Consumer, with the doctor only involved for the eye exam. After a prescription is uploaded to the site, users can order their frames directly from the brand. Voila! Eyewear is shipped directly-to-consumer. Direct to Consumer distribution applies as well to industries of products traditionally sold on a B2B basis. A great, early example is domain registration. In the mid-90's, domains were the, well, domain of the few web developers in existence. It was a club of nerds, and a highly inaccessible process for the average person just signing on to their dial-up internet. Then came GoDaddy. In 2005, it ran a superbowl commercial offering its registration services, suddenly offering a niche product for the web developer subculture to the masses. This Direct To Consumer, approach was integral to GoDaddy's business plan, but also, later, its marketing. In advertising, DTC is often assumed to be pharma advertising. 'A 1996 marketing campaign for the allergy medication 
Claritin
 found a loophole by intentionally excluding information about the medication itself from its advertising (which only included imagery, slogans such as 'It's time for Claritin' and 'Clear days and nights are here', and instructions to ask a doctor or call a phone number to request more information).' This move led to a surge in pharma advertising, and ultimately the establishment of clearer guidelines for manufacturers to advertise directly to consumers, rather than just the B2B medical market. Media spending surged and DTC was born. Let's look at the second criterion for DTC, and the creation of 'Second Wave' DTC advertising:
Direct To Consumer Marketing: The Second Wave
Before digital, consumer goods and media had a symbiotic relationship. The only way Johnson & Johnson could announce a new baby product was through TV airtime, print ads, billboards, radio spots and, well, advertising. And the only way media could monetize was through partners like J&J. While the latter is true, advertisers now control the game, with more avenues to reach consumers. DTC brands' signature move is using content, amplified via social media, to attract consumers in a nontraditional model.
Recommended Reading:
WSJ, CMO Today |
DTC Marketing is Disruptive and Popular, But it Isn't Easy
United States Federal Drug Administration |
FDA Definition of DTC
for Prescription Drug Advertising (Note: contents available at this site is specific to the US. Laws vary by country). Criterion Global Expertise |
DTC and Startup Media Buying
AdWeek |
How DTC Brands are Tearing Down and Rebuilding The Marketing Scene 
Data, Second Party
This is first-party data that advertisers buy directly from the source either through a DMP or a direct relationship with a publisher or advertiser.
Data, Third Party
This is the data aggregated from sources other than the website operator, usually collected through cookies.
Daypart
In broadcast programming, dayparting is the practice of dividing the broadcast day into several parts, in which a different type of radio or television program apropos for that time period is aired.
Designated Market Area (DMA)
DMAs are used by Nielsen Media Research to identify TV stations that best reach an area and attract the most viewers.
Deal ID
Unique number of an automated ad buy. It makes it easier for publishers and buyers to set up rules for deals, and gives buyers and sellers flexibility while combining that with the dynamic pricing of real-time bidding.
Direct-Response Campaign
A type of marketing in which the consumer of an ad directly interacts with the ad or facilitates some type of measured response as a result of interaction with the ad resulting in immediate feedback and response
Display Advertising
Display advertising is a type of advertising that is located on websites. It is represented by a wide range of different formats and contains items such as text, images, flash, video, and audio.
DMP (Data Management Platform)
In simple terms, a data management platform is a data warehouse. It's a piece of software that sucks up, sorts and houses information, and spits it out in a way that's useful for marketers, publishers and other businesses.
DSP (Demand-side Platform)
A demand-side platform is software used to purchase advertising in an automated fashion from a variety of sources. Advertisers and agencies use DSPs to buy display, video, mobile, search, and increasingly OTT and even TV ads. DSPs help make the buying process cheaper and more efficient by purchasing media algorithmically across a wide variety of sources, theoretically in a more efficient way. As an independent media buying agency, Criterion Global works with a variety of DSPs chosen according to client preference and needs. While there are risks with removing humans from parts of the equation, and certain limitations to what can be accomplished using DSPs (no Facebook, since Facebook 'sunsetted' FBX), DSPs are terrific for performance media buying as they help advertisers purchase inventory at scale.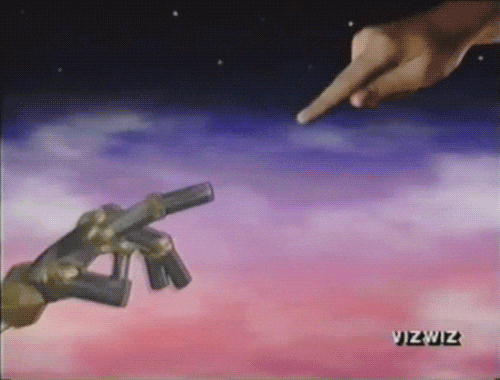 Dynamic creative
Dynamic creative (personalized retargeting), allows an advertiser to display a banner created on-the-fly for a particular consumer based on specific pages that they viewed. For example, retargeting a consumer with a display banner featuring the exact products that they previously viewed from a specific website.
Eyeballs
Eyeballs refer to the number of people that view a piece of marketing collateral. To get more eyeballs, marketers can position campaigns or revamp strategies to maximize the opportunity to garner the attention of as many people as possible.
First look
Any contract containing a clause granting, usually for a fee or other consideration, a pre-emption right, right of first refusal, or right of first negotiation to another party, who then is given the first opportunity to buy outright, co-own, invest in, license, etc., a new product, service or intellectual property
Fiscal Year (FY)
A period used to calculate annual financial statements in businesses and organizations.
FTP (File Transfer Protocol)
The File Transfer Protocol (FTP) is a standard network protocol used to transfer computer files from one host to another host over a TCP-based network, such as the Internet. FTP is built on a client-server architecture and uses separate control and data connections between the client and the server.
Geo-targeting
Geo targeting in geomarketing and internet marketing is the method of determining the geolocation of a website visitor and delivering different content to that visitor based on his or her location, such as country, region/state, city, metro code/zip code, organization, IP address, ISP or other criteria.
Gross cost
Entire acquisition cost of an object
Header bidding
(advance bidding or pre-bidding) is an advanced programmatic technique wherein publishers offer inventory to multiple ad exchanges simultaneously before making calls to their ad servers. By having multiple demand sources bid on the same inventory at the same time, publishers increase their profits.
Hit
When a web server sends a file to a browser, it records a 'hit' in its log file. The number of hits recorded is a rough measure of the website's traffic.
HTML5
HTML5 is a core technology markup language of the Internet used for structuring and presenting content for the World Wide Web.
IAB (Interactive Advertising Bureau)
The Interactive Advertising Bureau (IAB) is an advertising business organization that develops industry standards, conducts research, and provides legal support for the online advertising industry. The organization represents a large number of the most prominent media outlets globally, but mostly in the United States and in Europe.
Impressions
The number of times an ad appeared on any user's screen.
IO (Insertion Order)
The final step in the ad proposal process; when an insertion order is signed, it represents a commitment from an advertiser (or their agency) to run a campaign on a publisher's site(s).
Key Performance Indicator (KPI)
A set of quantifiable measures that a company or industry uses to gauge or compare performance in terms of meeting their strategic and operational goals. KPIs vary between companies and industries, depending on their priorities or performance criteria.
Landing Page
The section of a website accessed by clicking a hyperlink on another web page, typically the website's home page.
Makegood
Rerun credit given to an advertiser by an advertising- medium (newspaper, magazine, or radio or TV station) to compensate for an error in the composition or the placement of an ad, or timing of a commercial.
Media 'Agnostic'
Service or technology that is compatible with many types of platforms or operating systems (e.g., HTML5). Typically used in discussing measurement platforms.
Native Advertising
Native advertising is a form of online advertising that matches the form and function of the platform on which it appears. For example, an article written by an advertiser to promote their product, but using the same form as an article written by the editorial staff.
Net Cost
The gross cost of an object minus any benefits gained from owning the object
Network
A network, more specifically ad network, is a company that connects advertisers to websites that want to host advertisements. Ad networks typically aggregate inventory from many publishers and then sell it to advertisers for a profit.
OOH (Out of Home) Media
Out of Home is the broad definition for media, typically visual, reaching consumers outside 'home' or 'captive' spaces. Often abbreviated as OOH, and never pronounced 'ooooooh,' unless you're feeling fiesty. Out of Home media can include:
Outdoor, such as billboard, kiosk, bus shelter, wild posting, skywriting, train or bus wraps, or blimp.
Guerilla OOH, which might include sticker campaigns, coffee cup sleeves, dry cleaning bags, or still-subversive wild posting.
Media which is technically 'Indoor,' yet out of home: office building elevator screens, screens or signage in public transit spaces such as airport billboards, FBO baggage claim installations, or jetbridge signage.
According to 2019 data, Out of Home media is the only form of 'traditional' advertising
showing growth
, due to its impact, ability to drive brand visibility, and the generally positive sentiment consumers have toward OOH (57% of consumers trust outdoor ads - a relatively high figure). OOH is also one of the fastest-consolidating sectors of advertising. One crystalized example in the US is
Netflix's now famous 2018 purchase
of the LA and Sunset Strip inventory of Regency Media for $150 Million - a move which upended the localized inventory and forcing a profound upsurge in costs due to limited available inventory. The consolidation of OOH inventory requires strategic maneuverings to navigate the correspondingly high costs that consolidation creates. For more on Criterion Global's innovative Out of Home media planning buying, read our insights on
wild posting
, from its disruptive beginnings to how mainstream brands can use wild posting to add some edge - and OOH impact - to their media. checkout
this case study.
OTT
OTT stands for 'Over The Top,' and refers to TV or streaming video content consumed via an internet connection, rather than a cable or satellite provider. In Q1 2018, 71% of internet users used an OTT service at least once per month. Though 'cord cutting' is a reality, 70% of OTT households also have a multichannel subscription, such as a cable provider. Some assume OTT is killing TV, but in fact studies show OTT correlates with increased interest and awareness in TV channels and entertainment media brands. It's simply a matter of how media is consumed: According to the Video Advertising Bureau, 81% of OTT viewers say it's important to watch TV shows whenever they want.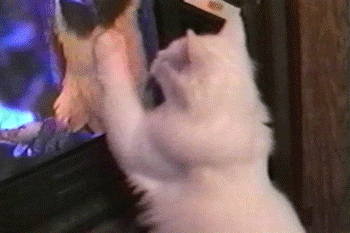 Open Ad Exchange
Ad exchange in which any agency, advertiser, or publisher may participate in trading
Omni-channel
A multichannel approach to sales that seeks to provide the customer with a seamless shopping experience whether the customer is shopping online from a desktop or mobile device, by telephone or in a bricks and mortar store.
Organic
Advertising that relies on taking advantage of social networking sites and online search engines rather than paid advertising methods. Most organic advertising relies on providing clients with information about the product rather than relying on pure sales pitches.
Piggyback
Piggyback is a term used for embedding pixels for on-site conversion tagging, such that multiple pixels fire at once. Though this can be a time-saving strategy, it may also complicate QA to troubleshoot potential site-load drag.
Private Exchange
Used by publishers to more carefully control who can buy their inventory, and at what price. Instead of throwing its ad impressions out into an open exchange, a publisher might instead wish to offer them to a handful of its favorite advertiser clients, or an agency it has a close relationship with.
Programmatic direct
Refers to buying done through programmatic software that allows advertisers to buy guaranteed ad impressions in advance from specific publisher sites
Retargeting
Retargeting focuses on a consumer's previous online actions (clicks, page visits, etc.), and allows an advertiser to present specific types of advertising to a consumer who had an incomplete conversion.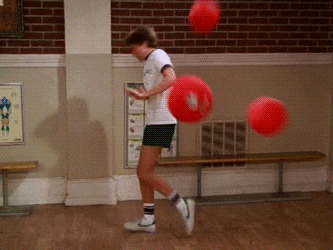 Reach
In the application of statistics to advertising and media analysis, reach refers to the total number of different people or households exposed, at least once, to a medium during a given period.
Roadblocking
An advertising method when a commercial is broadcasted on several radio stations and/or television channels simultaneously.
ROAS (Return on Advertising Spend)
ROAS is a metric used to measure the effectiveness of online marketing campaigns. (Dollars Sold / Dollars Spent = ROAS)
ROI (Return on Investment)
Return on investment, or ROI, is the most common profitability ratio. There are several ways to determine ROI, but the most frequently used method is to divide net profit by total assets.
Roll Out
Often refers to a product release, often accompanied by a strong marketing campaign to generate large consumer hype.
RTB (Real-time Bidding)
The buying and selling of online ad impressions through real-time auctions that occur in the time it takes a webpage to load. These auctions are often facilitated by ad exchanges or supply-side platforms.
Rate Card
A document containing prices and descriptions for the various ad placement options available from a media outlet.
SEM (search engine marketing)
Search engine marketing (SEM) is a form of Internet marketing that involves the promotion of websites by increasing their visibility in search engine results pages (SERPs) primarily through paid advertising.
SEO (search engine optimization)
Search engine optimization (SEO) is the process of affecting the visibility of a website or a web page in a search engine's unpaid results - often referred to as 'natural,' 'organic,' or 'earned' results.
SERP (search engine results page)
A search engine results page (SERP) is the listing of results returned by a search engine in response to a keyword query. The results normally include a list of items with titles, a reference to the full version, and a short description showing where the keywords have matched content within the page.
SOV (Share of Voice)
In online advertising, SOV is an ad revenue model that focuses on weight or percentage among other advertisers.
Social Network
A dedicated website or other application that enables users to communicate with each other by posting information, comments, messages, images, etc.
Sponsorships
Sponsorship is a type of advertising where a company pays to be associated with a specific event. Sponsorships typically indicate a stronger and more ongoing relationship between the sponsor and the event organizers than other forms of advertising.
SSP (Supply-Side Platform)
A piece of software used to sell advertising in an automated fashion. SSPs are most often used by online publishers to help them sell display, video, and mobile ads and to maximize the prices their impressions sell at. SSPs allow publishers to connect their inventory to multiple ad exchanges, DSPs, and ad networks at once. As well as opening up inventory to large range potential buyers, SSPs also offer the ability for publishers to set 'price floors,' which dictate the minimum prices for which their inventory can sell to specific buyers or through specific channels.
TMS (Tag Management System)
A tag management system is designed to help manage the lifecycle of e-marketing tags, which are used to integrate third-party software into digital properties in order to add functionality such as web analytics or other browser information useful for digital marketers
Viewability
Online advertising metric that tracks only impressions that can actually be seen by users. The aim is to let advertisers only pay for ads that are actually 'viewable' by users.